Porsche Recalls Toy Cars Due to Choking Hazard
My First Porsche – Wooden Cars
Units Sold: About 1,700 (In addition, 330 were sold in Canada)
Manufactured In: Poland
Sold at: Porsche dealers nationwide and online at shop4.porsche.com/usa/ and other websites from April 2015 through March 2018 for about $25.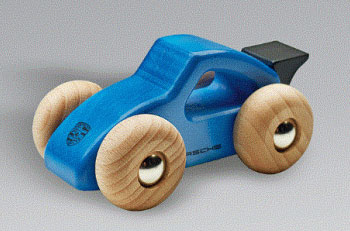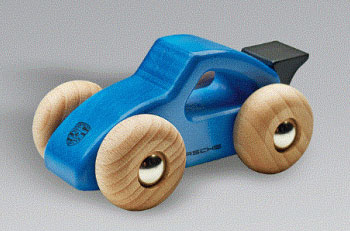 Description:
This recall involves a blue wooden toy Porsche car with tan wheels. The Porsche crest is printed on the front of the recalled toy cars. "PORSCHE" is printed on both sides of the recalled toy cars. They measure about 4 inches long by 2 inches wide by 1 1/2 inches tall. The underside of the toy has "BAJO" and a lot number printed on it. For more information, visit here.
Hazard: 
The wheels and axles can detach from the wooden toy car, posing a choking hazard to young children.
Remedy: Refund
Consumers should immediately stop using the recalled toy cars, take them away from young children and contact a local authorized Porsche dealer to return the recalled toy car and receive a full refund.
Consumer Contact: 
Porsche at 800-767-7243 from 9 a.m. to 5 p.m. ET Monday through Friday or online at shop4.porsche.com/usa/ and click on "Product Recall" at the bottom of the page for more information.
Recall Date: May 22, 2018