Coronavirus (COVID-19) message from DCF - Both EduCare facilities are OPEN during our regular hours. Click to open a message from DCF...
Date: December 1, 2020
Both EduCare facilities are OPEN during our regular hours. We will continue to monitor the health of our children here at school, sending home any with elevated temperatures or with flu-like symptoms. (This has always been our policy and is in the Parent Handbook.) A doctor's note may be required for your child to return to school. The health of your children is very important to us. We also recognize that during school outages, working parents need childcare services. Let's work together to get through the COVID-19 outbreak!
This message from the Florida Department of Children and Families about Child Care facilities (for which we comply):
"COVID 19 IMPACT AND PREPARDENESS: IF YOU REMAIN OPEN, OR ONCE YOU REOPEN:
Prohibit any person except the following from accessing an operation: operation staff; persons with legal authority to enter, including law enforcement officers, Child Care Licensing staff, and CPS staff; professionals providing services to children; children enrolled at the operation; and parents who have children enrolled and present at the operation. Therapists like Speech, OT, PT and TSS must be allowed access to children to provide services.
Before allowing entry into the operation, screen all the individuals listed above, including taking the temperature of each person upon arrival at the operation each day, and deny entry for 14 days or until the person presents medical verification of a NEGATIVE Covid 19 test, or a letter from their physician they are symptom free and not contagious, to any person who meets any of the following criteria:

A temperature of 100oF or above
Signs or symptoms of a respiratory infection, such as a cough, shortness of breath, sore throat, and low-grade fever
In the previous 14 days has had contact with someone with a confirmed diagnosis of COVID-19; is under investigation for COVID-19; or is ill with a respiratory illness or
In the previous 14 days has travelled internationally to countries OR domestically to states or counties with widespread, sustained community transmission

Require pick up and drop off children inside of the lobby, unless you determine that there is a legitimate need for the parent to enter a classroom"
For more detailed information and additional resources please visit one of the following resources:
-Posted 3/2/2020 (Updated 12/1/2020)
Childcare Services from Newborn through age 12
El español se habla en EduCare.
EduCare is accepting VPK Certificates for the school year 2021.
Click Here to register your child and receive your certificate. Bring the certificate to one of our EduCare locations to secure placement for your child!
in Port Charlotte and Bonita Springs
EduCare offers high-quality childcare.
In order to distinguish EduCare as providers of high quality services, we have achieved National Accreditation. This in-depth process requires EduCare to demonstrate and maintain success, not only to our parents and children, but also to a team of trained child care professionals.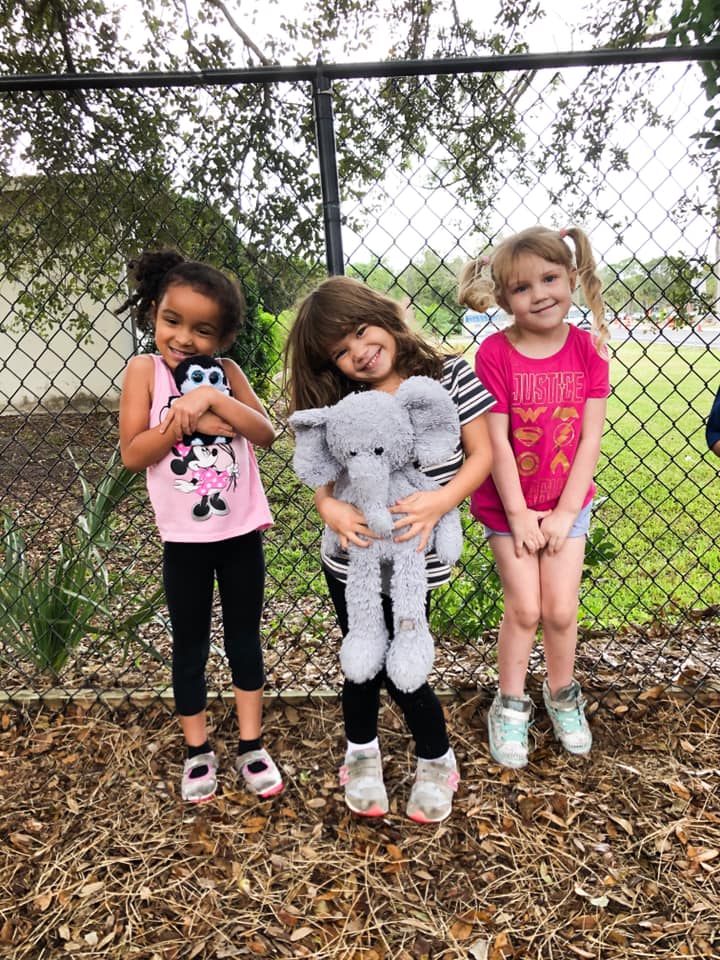 EduCare Academy
Bonita Springs, FL 34135-4735
(239) 992-3424
Not Just Childcare - EduCare
EduCare is…
…a local, family-owned and nationally recognized, quality child care and learning business which prides itself on providing children and families with the highest quality of care in a safe and secure environment. This is achieved by employing a highly-trained, professional staff and applying state-of-the-art computer and video technology.
EduCare has two Southwest Florida locations to serve you, EduCare Learning Center in Port Charlotte and EduCare Academy in Bonita Springs.
N.E.C.P.A. Accredited: National Early Childhood Program Accreditation
Gold Seal Quality of Care: Florida Department of Children and Families
Member: Florida Association for Child Care Management (FACCM)
Early Learning Coalition of Florida's Heartland
Early Learning Coalition of Southwest Florida
What makes EduCare unique?
Parent Education
EduCare understands that a child's primary teacher in life is his/her parent. We work to reinforce and assist our children's parents to fulfill this responsibility. EduCare is committed to working with community partners to provide educational experiences for our parents. These events are designed to help parents gain the tools necessary to see their child succeed in school and in life.
Open Door Policy
You are invited to visit our two EduCare centers whenever wish. Our "open door" policy means you can feel free to drop in, unannounced, at any time and see all the great things going on at EduCare.
Breast Feeding Moms
EduCare encourages breast feeding moms and will design an individualized program to meet their specific needs. To reinforce the special bond between a mother and child, moms can visit to feed on-site or can provide us your pumped milk.
Special Activities
Special activities, special guests and events in-house are a planned part of EduCare programs. You will be informed of these activities in advance to sign a required permission slip.
Free Meals Every Day
At EduCare, ALL MEALS ARE INCLUDED at no additional charge! Full, nutritious and YUMMY hot breakfasts and lunches, as well as afternoon snacks are provided as part of your regular tuition. That takes the stress out of your morning! READ MORE
Transportation
EduCare provides transportation to and from school, as well as for regular field trips off campus. And the safety and security of your child is our primary concern!
We employ a trained and experienced bus driver.
We maintain our vehicles to the highest standards.
Lending Library
Ask to see our Lending Library where you and your child can check out age-appropriate books free of charge. EduCare believes that children who develop a passion for reading will be successful life-long learners. Also, reading TO your children creates special moments with them.
Special Events
EduCare enriches our daily activities with special guest speakers and events. We partner with our police and fire departments, and others, to provide your children with educational and exciting experiences.