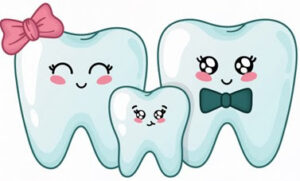 Brought to you by
Simply Healthcare Plans
If your child needs dental health care, you are not alone. On February 5, 2021, the American Dental Association (ADA) will host its 18th year of the Give Kids a Smile® (GKAS) program!
GKAS holds events all year to serve uninsured children with free dental care services. Thousands of dentists and dental team members volunteer each year to provide screenings, treatment, and health education through GKAS. Children will also receive kits to keep their teeth healthy at home, with items like:
– A Colgate toothbrush
– Colgate toothpaste
– Health education cards
If you know a family with an uninsured child, please call 844-490-4527 to find out if they qualify for a GKAS event near you. The ADA will provide updates on how COVID-19 may affect the GKAS program. They have a plan in place with six-feet-apart stickers and ear-loop masks to keep the events as safe as possible.
Children also can receive dental services through dental school clinics with low-cost options for uninsured families.
The Florida Dental Association can help you or a family you know with free and low-cost resources when you visit floridadental.org or call 850-681-3629. You can help set your child up for a healthy smile for life.
Source: American Dental Association